Seamac Piping Solutions Inc is a company engaged in the manufacturing of Stainless-Steel Pipes. The company continuously strives to attain top-notch quality products by using a team of committed and well-trained employees. The company has profound technical excellence, premium quality production facility, and advanced machinery. Seamac Piping Solutions Inc is one of the major industrial players famous for Stainless Steel Pipes manufacturing and supply.
Stainless Steel is an essential material in every industry, as it offers excellent corrosion resistance and smooth finishing characteristics. Also, we ensure that the product supplied by us can sustain very high pressure and temperature. The corrosion resistance of the Stainless Steel offers the high strength to the product. Stainless Steel Pipes are applicable in various industries such as power plants, textile machinery, construction, modern architecture, chemicals, agriculture, dairy, and food processing, shipbuilding, pharmaceutical, sugar, oil and gas processing, water treatment facilities, desalination, pulp and paper, refinery, and petrochemicals.
Seamac Piping Solutions Inc. carries a wide range of stainless steel pipe and tubes in a variety of lengths, ODs, IDs, size and wall thicknesses to meet your project's needs—including pipe in dimension as per ASTM and weight-kg. per mtr. (ANSI B36.19) / weight & thickness of stainless steel gauge pipes .
Stainless Steel holds good mechanical and chemical strength. Hence, SS Pipes are widely used in instrumentation, automobiles, heat exchanger, surface condensers, digesters, fluid piping, LP/HP Heaters, and evaporators. We at Seamac Piping Solutions Inc, use high-grade material, which has unique characteristics combined with suitable mechanical and physical properties. We offer production flexibility and manufacture range of Stainless-Steel Pipes to meet operational requirements. Stainless Steel Pipes has special quality finishing and numerous beneficial features that are essential in every industry.
Being the leading manufacturer of Stainless-Steel Pipes, stockiest, and suppliers, we manufacture the product with minimum burr at the edge. Our production team ensures to deliver perfect welding as well as fabrication of these Pipes. Along with the quality, we provide to keep the high-end product delivery support. We offer Stainless Steel Pipes in minimum time.
What is the yield stress of stainless steel for pipes?
The yield stress of stainless steel depends on the specific type and grade of stainless steel. In general, yield stress is defined as the stress at which a material begins to deform plastically, meaning it will no longer return to its original shape after being subjected to stress.
For example, the yield stress of type 304 stainless steel, which is a common austenitic grade, ranges from 205 to 515 MPa (kilopascals). Other grades of stainless steel, such as martensitic or duplex stainless steel, may have different yield stresses.
It's important to note that yield stress is a material property and can be affected by factors such as manufacturing process, heat treatment, and cold working. Therefore, it's recommended to consult the specific datasheet for the grade of stainless steel being used for more accurate information.
Stainless Steel Pipe Specifications
Pipe Specification : ASTM A312, A358 / ASME SA312, SA358
Dimension Standard : ANSI B36.19M, ANSI B36.10
Outside Diameter : 6.00 mm OD up to 914.4 mm OD, Sizes up to 24" NB available Ex-stock
Thickness Range : 0.3mm – 50 mm, SCH 5, SCH10, SCH 40, SCH 80, SCH 80S, SCH 160, SCH XXS, SCH XS
Type : Seamless / ERW / Welded / Fabricated Pipes
Form : Round, Square, Rectangular, Oval, Hydraulic Etc
Length : Single Random, Double Random & Required Length
End : Plain End, Beveled End, Treaded
End Protection : Plastic Caps
Outside Finish : 2B, No.4, No.1, No.8 Mirror Finish for Stainless Steel Pipes, Finish as per customer Requirements
At Seamac Piping Solutions Inc, we have excellent warehousing and storage facilities so that we maintain both finished and semi-finished goods. Besides this, the team provides a lot of emphasis on product packing. We use wooden boxes, plastic wraps, or bubble wraps for packaging purposes. Also, we use caps or bushings that prevents the damage of Stainless Steel Pipes during transportation.
Stainless Steel Pipe Types
SS Seamless Pipes
ASTM A312 Seamless Stainless Steel Pipes
SS Welded Pipes
ASTM A312 Welded Stainless Steel Pipes
SS ERW Pipes
ERW Stainless Steel Pipes
SS EFW Pipes
ASTM A358 Stainless Steel EFW Pipes
Stainless Steel Pipes & Tubes Dimensions:
All Pipes is manufactured and tested / inspected to the relevant standards including ASTM, ASME and API etc.
| Pipe/Tube | NB Sizes | Sch 5 | Sch 10 | Sch 40 | Sch 80 | Sch 160 |
| --- | --- | --- | --- | --- | --- | --- |
| Stainless Steel Pipes | 1/8″ | | | | | |
| SS Pipes | 1/4″ | | | | | |
| Steel Pipes | 3/8″ | | | | | |
| SS Pipes | 1/2″ | | | | | |
| Stainless Steel Pipes | 3/4″ | | | | | |
| SS Pipes | 1″ | | | | | |
| Stainless Steel Pipes | 1 1/4″ | | | | | |
| Stainless Steel Pipes | 1 1/2″ | | | | | |
| Stainless Steel Pipes | 2″ | | | | | |
| SS Pipes | 2 1/2″ | | | | | |
| SS Seamless Pipes | 3″ | | | | | |
| Stainless Steel Pipes | 4″ | | | | | |
| Stainless Steel Seamless Pipes | 5″ | | | | | |
| Stainless Steel Pipes | 6″ | | | | | |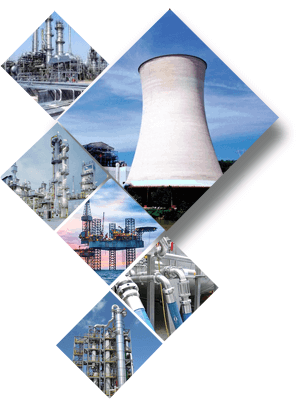 People Also Searched for
jindal ss pipes price list, ss 16 gauge pipe weight, astm a312 ss pipe stockists, ss sch 10 pipe thickness, ss pipe dealers in india, ss erw pipe dimensions, ss pipe price in india, ss pipe manufacturers india, stainless steel welded pipe supplier, stainless steel seamless pipes supplier in india, stainless steel pipe supplier in india, austenitic stainless steel pipes stockholder, ss pipe cost, ss pipe dimensions, stainless steel schedule 40 pipe thickness, ss pipe specification, ss schedule 40 pipe price list, ss pipe unit weight, ss pipe sch 40, ss pipe size chart, ss schedule 20 pipe thickness, ss rectangular pipe, stainless steel seamless pipe manufacturer, ss pipe schedule 80, ss pipe jindal, astm a554 ss hollow pipe, ss pipe schedule 10, stainless steel pipes price list, stainless steel pipes manufacturer in mumbai, ss pipe material specification, ss pipe thickness, stainless steel pipe price list, ss pipe rate, ss pipe sizes in mm, ss square pipe weight chart, ss pipe schedule, ss pipe price list in india, ss pipe weight, ss hollow pipe weight per meter, ss pipe pressure rating, stainless steel efw pipe supplier, ss pipe schedule chart, ss pipe suppliers in mumbai, ss pipe price in mumbai, ss round pipes, ss pipe manufacturers.